When open innovation and tradition come together
StageLab is a collaborative exchange, or mediation, between artists and their audiences. Based on open innovation, this process helps artists create stage props that will eventually be used to heighten the almost magical quality of interactive shows.
Open innovation
Open innovation is an inclusive problem-solving method where people create things together and share the results and processes of their work with the general public. This ethical and solidarity-based way to innovate illustrates just how quick and efficient collaborative work can be and benefits all parties who are directly or indirectly involved.
Open innovation methods have generated hundreds of pieces of open-source software that are becoming increasingly powerful and popular. These methods have also resulted in many simple and complex objects whose manufacturing instructions are made publicly available.
StageLab: Mediating open innovation in all its forms
StageLab mediations take place in open innovation spaces like Fab Labs and medialabs and come in many forms.
Connective residencies
In a residency, an interdisciplinary team of guest artists, StageLab mediators and hosts take part in group workshops where they put open innovation concepts into practice and create a stage design kit for a show.
At the end of the experience, the team presents the show or installation to an audience. The artistic process showcases the original devices and the residents'—and audience's—collective creativity.
Coaching and hands-on training
There's nothing like participating in an open innovation project to learn how to innovate. The StageLab team can coach you so you become more familiar with open innovation devices and concepts. This format is slightly less involved than a connective residency.
We can incorporate this training into one of your organization's own open innovation projects. And since StageLab itself is an open process, your team might even directly impact how it evolves. That's the beauty of sharing our knowledge !
Introductory shows
Guillaume Coulombe, who founded StageLab and the collaborative website Le violon de Jos, puts on original performances online or in person to help people discover the world of open innovation and fab labs. His show, Rencontre avec l'Être-gigueur (An encounter with the Jig Dancer), is a living experience that explains digital and collaborative fabrication processes and reacquaints audiences with traditional art forms.
Through this experience, organizations that launch or support fab lab projects or present fabrication technologies to different clienteles can have us come and introduce these new technologies in a fun and creative way.
Custom, open-ended projects of your choice
Already know a little (or a lot) about open innovation, or want to get involved in an open innovation project, either alone or with a group (like a class or club)?
All of the designs for objects in our stage design kit come with an open source license. That means that you can build them by yourself or with your group at their current stage of development or even improve on them and share your designs with StageLab. And if you feel like creating completely new stage props and writing to us so we can share them with our community, even better !
This unifying approach…
Stimulates the performing and traditional arts scenes through innovation and creativity.
Is a unique opportunity to mix media and cultures.
Raises awareness about just how valuable Fab Labs and medialabs are.
Creates unique and unexpected opportunities for different communities to connect.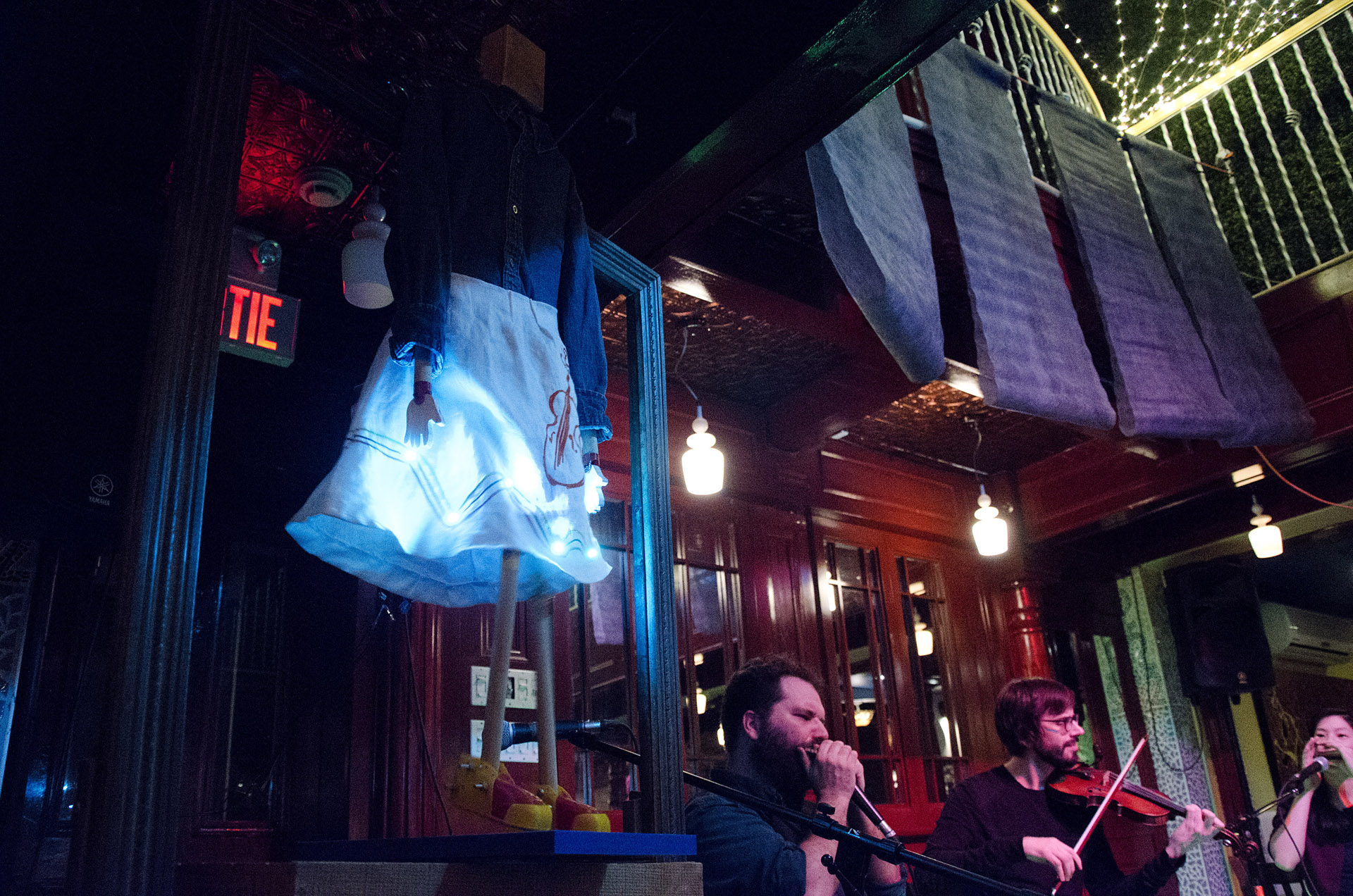 ---
A question? An idea? A spark?